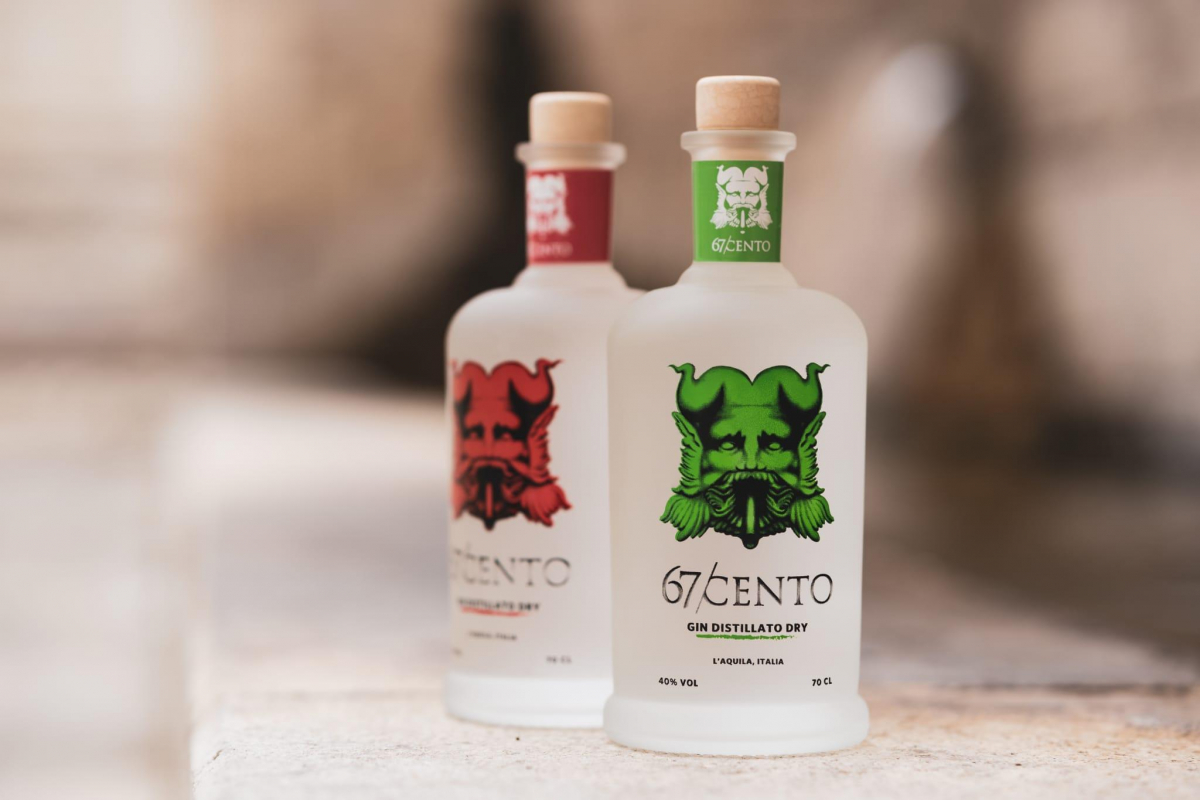 They are the first distillery in the province of L'Aquila, a mountain region in Abruzzo, Italy.
No lack of bravery from the two 28-year-old creators of 67/Cento, Tommaso Ciuffetelli Totani and Riccardo Marino, who opened on August 29, 2020, in the middle of the pandemic. They now wave the flag of Italian Gin.
Today we talk to Riccardo, who tells us how they got here, and why is their Italian gin so special.
Hello Riccardo, thank you for being with us. Your story is interesting: you are the first distillery in L'Aquila province. Can you tell us when and how your journey started?
We started with the embryonic project at the end of 2019. We are two 28-year-old guys, longtime friends, and we have always shared the dream of doing something of our own.
I'm a management engineer, my partner Tommaso has an MA degree in Communication and Marketing. About two years ago we read an article about gin and micro-distilleries, in which they said they could replicate the success of craft breweries, in Italy. We got curious and started to inquire about gin. Except for juniper, gin does not put constraints on the customization side. So, we said to ourselves "why can't we create a line of artisanal gin that would spread our beloved region's flavours to the world?".
We started with a 10-liter still, at home. We tried out different recipes and saw what came out. Our idea to create an Italian Abruzzo gin was born just like that, almost for fun.


So, you belong to the Abruzzo region both geographically speaking and from a product-point of view. Are Foraged Gin and Botanical Gin 100% Abruzzo products? What are the ingredients and peculiarities of these products?
Of course, 100%. We have established a collaboration with the Mount Maiella National Park, where all the botanicals we use in our two lines of gin come from.
The managers of the Park let us through it, so we could manually pick and select a series of plants and essences that seemed interesting to us for making gin. We then purchased the seedlings and planted them on our own land, recreating a small botanical garden! These herbals inspired our two lines of gin, Foraged and Botanical.
The Foraged reminds us the hand-picking of wild berries and herbs in nature; it has a rounder, more floral taste. While the Botanical is more herbaceous-balsamic, thanks to the infusion of mountain pine needles, along with mountain savory, hyssop, wild rosemary and many other botanicals.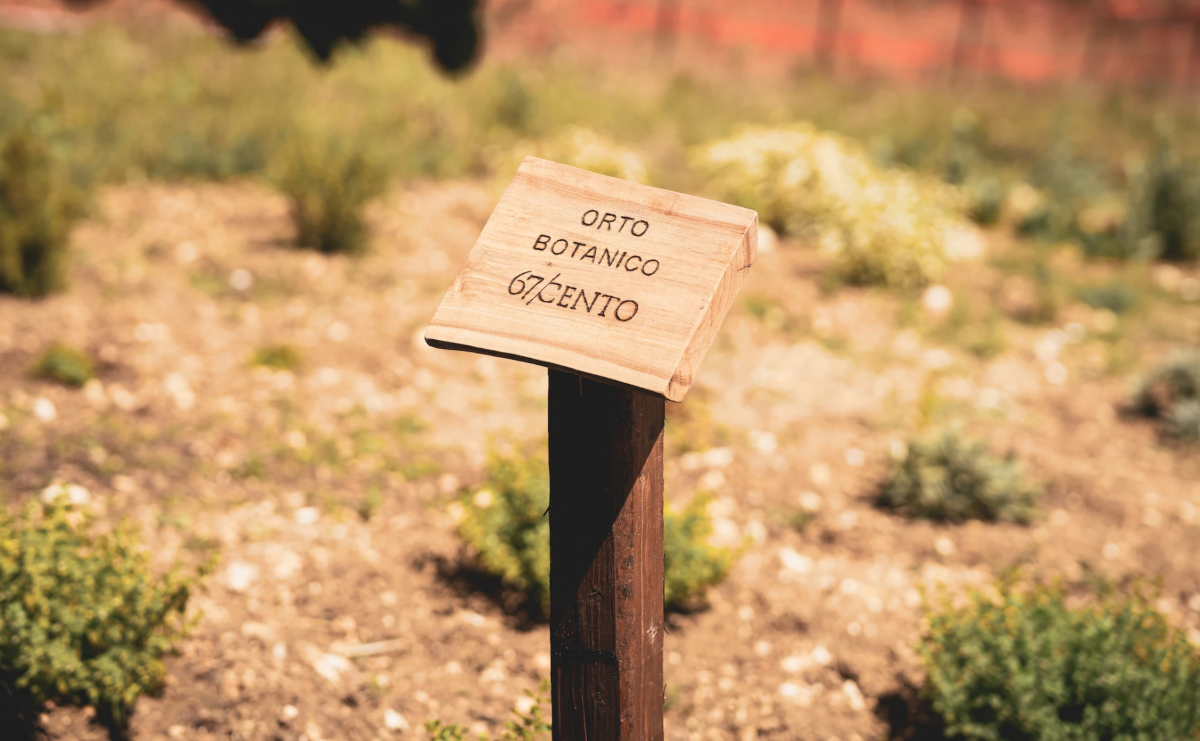 Opening a distillery is not easy. Can you tell us more about it?
It was not easy to find the information on how to proceed. We are the first distillery in the province of L'Aquila, while in the Abruzzo Region there are very few. Our region has a more liquor tradition, we make Genziana, Ratafia.
We don't have a group of distilleries like in Trentino or Veneto Region, in Northern Italy. So even the customs officers we talked to were not always ready to tell us what to do. When we came to the Barison Industry to select our machinery, in December 2019, we were full of questions.
Lucky us, we found a spokesman who helped us a lot!
Can you confirm that it is essential for a start-up like you to study a detailed business plan, before getting started?
I was mainly in charge of the business plan, as I am a management engineer. We obviously did a business plan and it helped us a lot in defining the budget.
In my opinion, if you want to open a distillery, you cannot avoid this step.
Besides the main well-known expenses known to everyone (machinery, bottling line...) there are many other minor expenses to be considered, because they can seem petty, but altogether they have a relevant weight. In these cases, the absence of a correct planning through a detailed business plan can lead to unpleasant surprises in the advanced phase of a start-up. Luckily, we didn't have any problems about it.

The right machinery is essential, especially for a start-up like you. Here, the master distillers also need to check out administration, marketing, sales, logistics... Having an efficient and solid plant allows you to have a secured production. What were your doubts about machinery and how did you manage to solve them?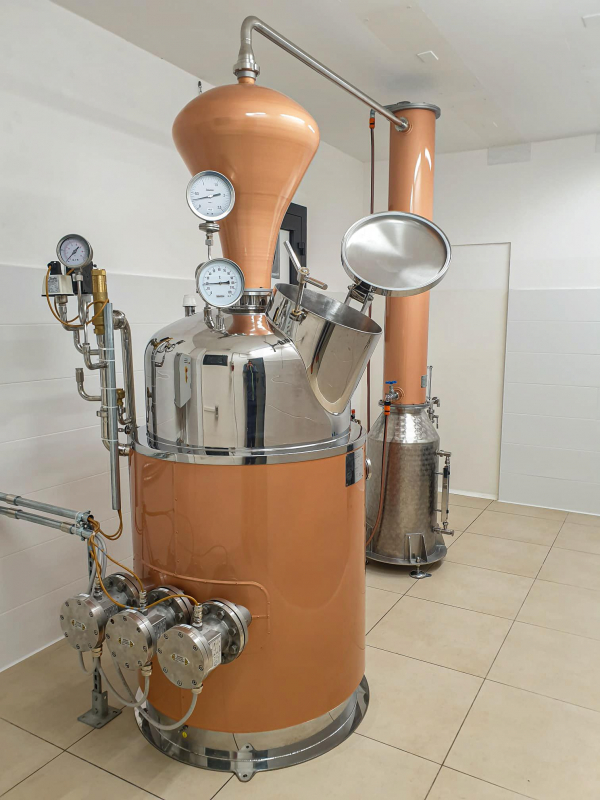 We have a 200-liter discontinuous plant in a steam jacket made by Barison: basically, there is an external cavity with water that is heated by electrical resistances. The hot steam heats the contents of the cauldron and carries on the distillation process.
The difference with the still we all have in mind is that there is no direct flame - which by the way has become illegal in Italy. In our Barison plant you only have to turn an electric panel on, and that's it. I would also like to say that Barison's plants reach very high levels of safety, with double or triple checks on pressures and temperatures. In engineering jargon, this is "a very solid fault tree".
I must say that we have been very happy with Barison, a company that we initially did not know and that we found with a simple search on the Internet. Their contribution was essential in the choice of the machinery: we first told our idea of making an original distilled gin, reaching at the same time high quality levels because for us craftsmanship is everything.
dAnd they managed to modulate the right offer for us. Completely tailored!
I would also like to say, in the end, that during the long process we have dealt with many spokesmen. The Barison industry has been among the most competent, showing a seriousness and professionalism that are truly rare. I'm not saying this because we got their machinery: I was really impressed by the way they handled our order, from the first phone contact until the after-sale.


Thank you Riccardo, it's very important for us to hear about customer satisfaction. Last question: what are your dreams and projects for the near future?
To be honest, since our main target is the pubs and clubs, our short-term goal is to restart the production at full speed, as soon as the public health will allow it. In recent months we did good with e-commerce, although private individuals represent only a small part of our audience.
We are also planning to launch a third line of gin, much more Dry... but I don't want to tell too much! Let's wait for the Covid to be over and then you will be able to try it!
We have many ideas... Wait for them in the near future!
An ambitious dream: an Italian Gin that starts from the Abruzzo mountains. A dream made possible thanks to the perseverance and study of 100% Abruzzo raw materials, as well as a reliable and solid plant, which gives guarantees for the future.
To the guys of 67/Cento Italian Gin we only say: break a leg!